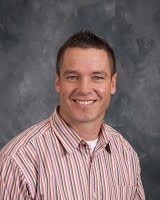 Syringa Middle School is dedicated to the success of our students.  Here at Syringa, we believe that a good education is the most powerful opportunity you will receive in life. Education can be maximized through a passion to learn, a strong work ethic, and a great attitude. Our mission at Syringa is to build citizen-scholars. The foundation of this starts with high expectations from teachers and students, and continues with a desire to meet and exceed these expectations.  
It is an exciting time at Syringa as our students and staff members work to create an environment where learning is visible. Teachers are seeing learning through the eyes of their students, and students have become accountable for their own learning. Instructional strategies that have proven to have a high impact on student learning is a common sight within Syringa's classrooms. 
We would like to welcome you and your child to a great school. We hope this year is your greatest school year ever. Syringa Middle School is dedicated to your success!
Go Cougars!